Why are Foreclosures Rising in Florida?
A new study shows Florida had one of the highest rates of foreclosure starts in the U.S. in July, compared to the same period last year. The report, which tracked foreclosure filings shows one in every 1,180 housing units in Florida — a 35 percent increase year-over-year — was subjected to a "lis pendens," which is a filing by a bank warning of pending foreclosure activity due to late payment.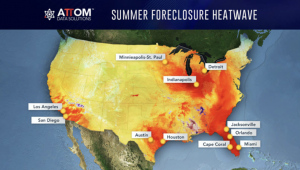 Twenty-one states posted a year-over-year increase in foreclosure starts in July, including Florida (up 35 percent); California (up 3 percent); Texas (up 7 percent); Illinois (up 7 percent); and Ohio (up 2 percent). Nationally, the news is better with more Americans able to make timely payments on their home mortgages and fewer are losing their homes to foreclosure than at any point in the last 12 years, according to CoreLogic.
Click here to see the full Attom Data Solutions Report.
Sources: Attom Data Sources, Miami Herald
---
Prepare for the Future Today
Life happens. One of the most common reasons brokerage owners reach out to me to discuss potential mergers and acquisitions is exit strategy. Many do not have a well thought out succession plan to prepare their heirs to take over the business. Succession planning is something that should be considered well in advance of the date you plan to leave the business. My recommendation is to have these discussions today.
Did you know that Realogy offers a an intensive 46-week executive education program called Ascend? It features intense learning experiences that prepare participants to train the next generation of leadership to guide their businesses in the future by challenging them to significant growth in three core areas:  
Leading Self. Leading Others. Leading Organizations®.
As a successful business owner start preparing for the next generation of leadership through succession planning.
Watch our video to learn more.
[video_embed video="DSbktf3v5J4″ parameters="" mp4="" ogv="" placeholder="" html5_parameters="" width="700″ height="400″]
---
If you would like to confidentially explore your options, such as a planned exit strategy, merging for growth, acquiring other companies or affiliating with Realogy, feel free reach out to me.
[button title="Let's Talk Confidentially Today: Contact Rick " link="/about-rick-ellis-mba" target="_self" align="center" color="#003b00″ font_color="#ffffff" size="2″ full_width="" class="green-button" rel="nofollow"]
---
Housing: In Focus
Home sales decline for the fourth month in a row to their slowest pace in over two years, according to the National Association of Realtors®. The decline in purchases of single-family homes and less expensive properties suggests that the market is being supported by those with higher income and greater financial strength. According to Lawrence Yun, NAR's chief economist, the decline in sales "has been a slow drip, and the housing market is the same story, where we're lacking inventory."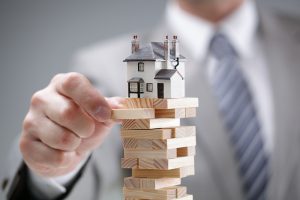 Continuous solid gains in home prices have now steadily reduced demand. "Led by a notable decrease in closings in the Northeast, existing home sales trailed off again last month, sliding to their slowest pace since February 2016 at 5.21 million," added Yun. "Too many would-be buyers are either being priced out, or are deciding to postpone their search until more homes in their price range come onto the market."
Existing-home sales in the South decreased 0.4 percent to an annual rate of 2.24 million in July, and are 0.4 percent lower than a year ago. The median price in the South was $233,400, up 2.7 percent from a year ago.
Sources: NAR
---
The Growing Dominance of International Real Estate Brands
According the 2018 Profile of International Activity in the U.S. Report, foreign buyers transacted 266,800 U.S. existing homes during April 2017‒March 2018 and Florida was the top destination, accounting for 19 percent of foreign buyer purchases.
Creating an international brand that is instantly recognizable from Shanghai to Sarasota provides brokers with a global network and greater opportunity to serve homebuyers and sellers from around the world.
Brands like CENTURY 21 (75 countries), Coldwell Banker (45 countries), and ERA (in more than 20 countries) had to overcome many challenges including:
Differences in the maturation of real estate markets, including a lack of licensing, no multiple listing services, markets where financial institutions or lawyers manage the sales process, lack of franchising in any industry, and obtaining of government approval to operate a real estate office and many more.
The difficulty in identifying entrepreneurs who understand the brand's unique value and culture of the brand. Most countries operate under master franchise agreements, and the turnover is quite high.
Understanding local culture and norms as well as trademark disputes and different laws and customers.
Did you know that foreign buyers and recent immigrants accounted for 8 percent of the $1.6 trillion existing home sales market in the U.S.? All real estate is local, but your buyers may not be.

---