Launching change in a brokerage
Standing on the ocean's edge just after dark in New Smyrna Beach, Florida earlier this year, I witnessed an amazing event as SpaceX launched Falcon Heavy from Kennedy Space Center 40-miles to the south. The three engines, with thrust equaling eighteen 747 aircraft, propelled the huge ball of fire through the night sky at more than 11,000 miles per hour. Suddenly there was a brilliant and dramatic explosion of light as the side boosters separated, falling to earth and the second stage roared to life propelling the massive craft into space.
Shortly afterward, I was speaking with a successful broker about changes within her brokerage and the local market when the similarities struck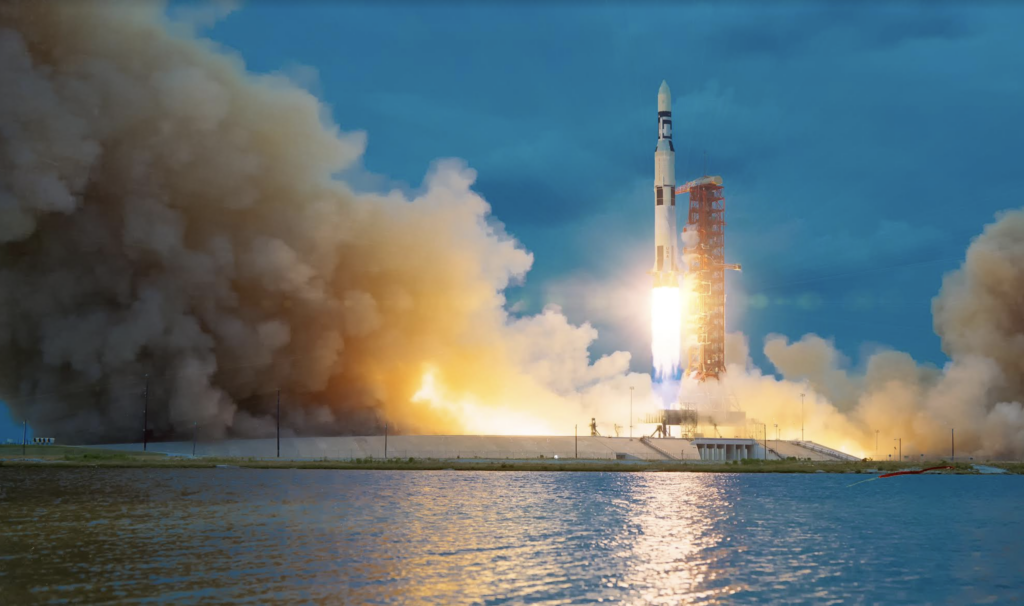 me. Just as the two massive boosters successfully launched the rocket toward orbit only to be dropped once they had served their purpose, change in a brokerage follows the same path. To launch effective change, there comes a time when a broker finds they must jettison things which have historically served them well if they want to rise to the next level.
In the dynamic world of real estate, the cliché "change remains the only constant" really does ring true. As the market landscape evolves, real estate brokerages and the brokers themselves are facing unprecedented challenges. Factors such as technological advancements, rapid consolidation, shifting investment trends, rising interest rates, reduced company dollar and a dwindling inventory of homes have ushered in a new era. Many brokers recognize their world is rapidly changing and they are altering their businesses to take advantage of opportunities.
In talking with brokers, I often find "legacy" can be one of the stumbling blocks to effectively managing change. I understand, it's hard to change something that has historically served the brokerage well. I often hear emotional comments like: 
My agents will never…

Everyone knows the color of my signs…

No one would recognize me without my logo… 

I've gotten by over the years without…

We've always done it this way…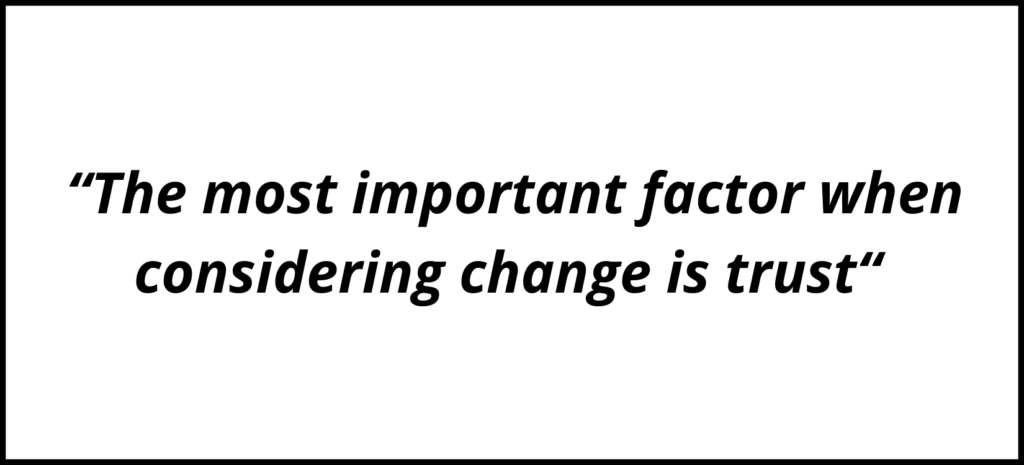 Interestingly, it is often the "look"— signage, logos and colors—that brokers resist changing the most. Apple, Starbucks, Coca-Cola, Amazon, Google, Subway, Domino's and countless other highly-successful companies have changed their logos, colors, slogans and the consumer-facing look as part of launching their strategic growth. Each found they didn't drive away their customer base, employees and vendors because of a "new look or direction." (However, when a certain Atlanta soft drink company who decided to change their legacy formula and taste along with the look… well, that's a different story.)
There are three "C's" of effective change leadership:
Collaborate-

Bring people with expertise and prepare needed resources early to plan and execute according to that plan to reach the goals.

Communicate-

Focus on the "why" change is needed and the outcome. Struggling leaders often become focused on the "what" that is behind the change and weaken the "buy-in" from their team.

Commit-

In 1519, while leading the Spanish expedition in the new world, Cortez burned his ships so that there was no turning back. Successful leaders make sure their plan is followed and that their beliefs and behaviors, as well as those around them, support change.
The most important factor when considering change is trust. Generally, the agents have a high degree of trust that their broker has the agents' best interests at heart. In fact, in most brokerages, the agents' loyalty is to their broker and not the firm.
When considering change options, making certain that as the broker you have fully done your research and evaluation to determine the best course for the future of the brokerage as well as your agents is paramount.
And sometimes, change means letting go of aspects of the business that got you launched. Yes, they have served you well, but often it's time to move upward. Brokers who are good at this generally have the most relevant firms that are continuously evolving and profitable.
This article was written by Rick Ellis and originally published in RealtyBizNews.
US Home Investor Share Remains High
The impact of investor business on the residential market was thought to have dropped going into 2023, but the numbers tell a different story.
Investor and institutional purchases often remove the inventory from the market, especially impacting first time and low-to-mid price range homes.
To see where investor business is most active click here.
Corcoran HM Properties' new Charleston office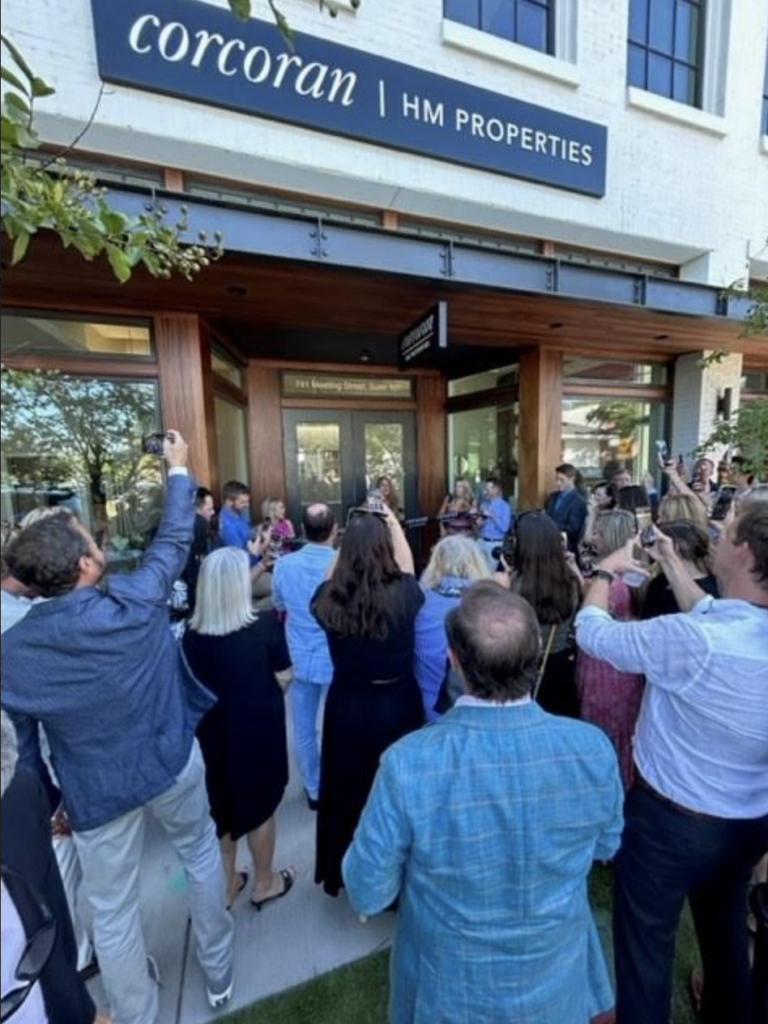 Congratulations to Corcoran HM Properties for the official ribbon-cutting of their newest Charleston office.
A crowd of 150 people attended as Broker/Owner Valerie Mitchener officially cut the ribbon to welcome the crowd and introduce the many new agents. In addition to the Charleston team, more than two dozen Corcoran HM Properties agents from the Charlotte offices attended the festivities.

You've made your good name. We can help make it better.
Corcoran is the number one fastest growing real estate franchise brand according to T3 Sixty Enterprise 20 Report. Corcoran is growing and we're looking for a few good firms to grow with. Click here to learn about the Corcoran Network.
Housing Market Caught in a Trap of High Prices, Expensive Mortgages and Low Inventory

These are tough times for the housing market. A lack of inventory and high mortgage rates have combined to rob homeowners of the incentive to sell their houses at near-record prices while would-be buyers are scared off by sticker shock and the prospect of paying off the loan. Read more.
The housing market is stuck: Americans can't afford homes, investors aren't buying property, and economists see little relief ahead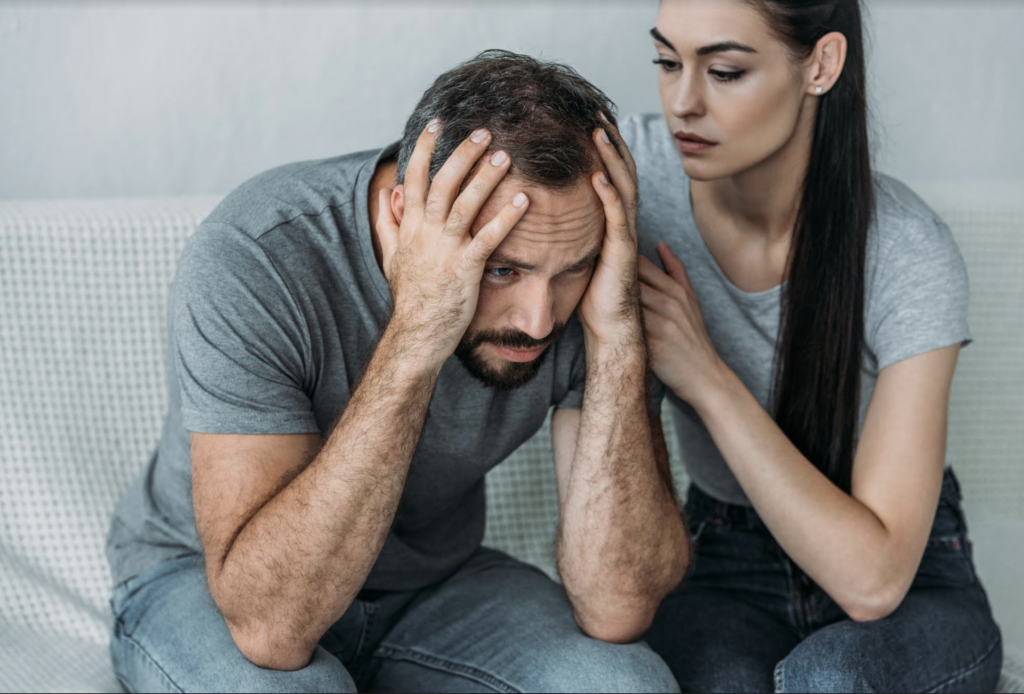 The Federal Reserve's aggressive interest rate hikes over the last 18 months have led to mortgage rates hovering around two-decade highs, but so far home prices haven't fallen as they usually do when rates climb. See full article.
When Will Housing Market Burst? Investor Warns of 'Black Swan' Timeline
Black Swan events occur when circumstances may have been inevitable and unforeseen by various prognosticators, though in retrospect, signs of major catastrophes were evident all along. Click here to read more.