The Top 5 Brokerage Challenges
One of the biggest challenges as a real estate broker is always having to be "the smartest person in the room." Literally, everyone looks to you for answers and guidance which can be a challenge in a rapidly changing environment. A favorite quote of mine that's been around forever is, "if you're the smartest person in the room, you are in the wrong room."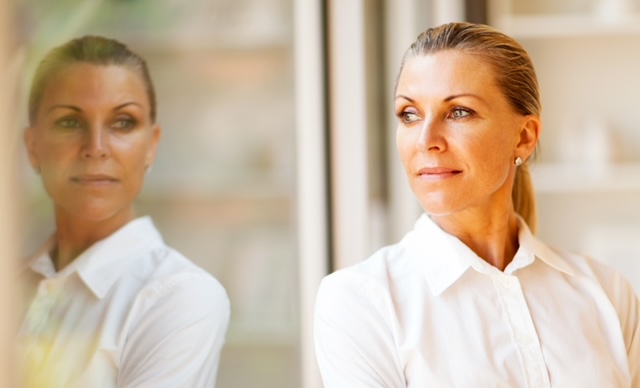 Following this theme, I opened up this "room" aka The Value Proposition newsletter to the nearly 3,000 brokers who receive it each month. Many were contacted over the last few weeks to get their insights and observations on what they see as the top challenges facing their brokerages for 2023. Thank you to the very knowledgeable brokers who were more than willing to share with their peers.
The question was simply, "What do you see as your top challenges in 2023?" Their top five responses have been shared in order of perceived importance:
1. Inventory
2. Economic conditions
3. Recruiting
4. Profitability
5. Agent retention
Inventory – Traditional sellers are staying put longer. Real estate data shows current homeowners who have been in their properties prior to 2020 are generally in a strong financial position relative to price, mortgage rates and equity and they're not going anywhere at the moment. This impact is felt throughout the industry.
Institutional investors are contributing to the problem as well by removing vast numbers of homes from the market. Over the last few years, they accounted for almost 1 out of 5 purchases, particularly in the much-needed starter and downsizing categories. However, today they are sitting on their properties as cash cow rentals.
The low-supply market will continue until something dramatically changes. Should the economy slow significantly later this year, inventory would be expected to climb, probably in the third quarter.
Economic conditions – Uncertainty is one of the biggest factors impacting the real estate industry, and there is certainly plenty to be found these days. Economists are now forecasting a deeper downturn this year which could see 2023 existing home sales fall below 4.0 million and a 5% decline in home prices.
Affordability still restricts demand compared with previous years. The three primary drivers of housing affordability – income, home prices, and mortgage rates continue to hit home buyers hard.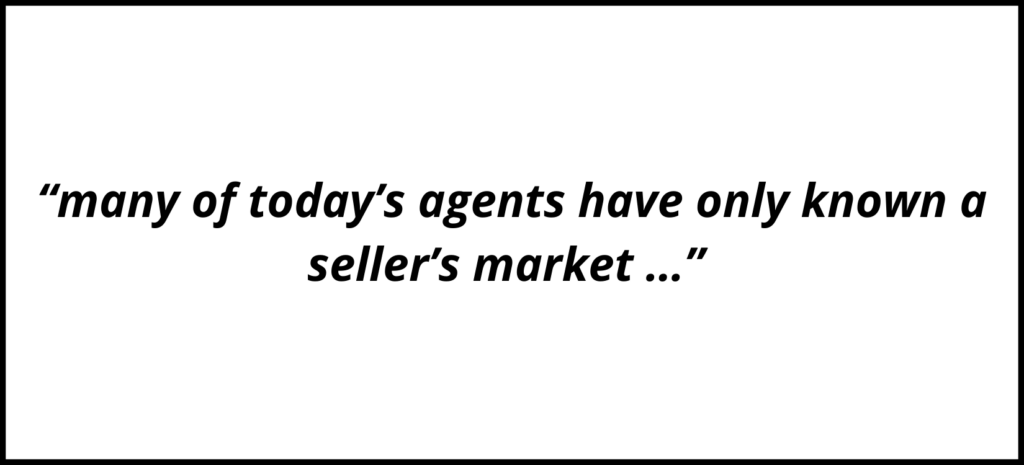 Recruiting – Recent broker surveys have shown that many actually consider recruiting to be the #1 challenge today. As the economy tightens, the pool of qualified agents shrinks emphasizing the strong demand for effective recruiting.
The traditional thinking of simply building up the number of agents is generally not the best approach. It should be quality over quantity every time with recruiting those who fit your culture being the guideline. (A notable exception of course would be firms whose model is built around agents paying set-fees which cover the overhead and contribute to the profit.)
Along with recruiting productive agents, developing top-leaders and talent within your organization to drive agent production and firm profitability is critical. As agents join the firm, having the support in place that is provided by internal leaders is critical to their ongoing success.
Profitability – Most brokers today have been through the ebb and flow of the real estate industry and have socked away the funds gained over recent years to enable them to weather the down times. While it's true a business can't save its way to prosperity, taking a hard look at the expense side of the P&L does make for good business as well as fewer sleepless nights. Office consolidation, subletting of non-essential space, payroll reductions, increasing technology, ancillary services and agent à la carte support all contribute to a broker's profitability.
Many brokers are now holding firm on those never-ending "agent commission split" discussions with their agents by being transparent with them in terms of the brokers' actual costs of doing business and the need to maintain a profitable brokerage for the good of all involved. One broker said she actually shares her monthly P&L with her top agents.
Agent retention – This often-overlooked challenge is one of the most important for a number of reasons. I personally think a strong case could be made that it should be the number one priority of all brokers. As my favorite broker used to say about always courting your agents, "dance with the one who brung ya'…"
It's estimated the industry will lose 3% of its current agents. However, should the industry drop below 4 million home sales in 2023 as some have predicted, the decline could be as much as 15%. According to real estate brokerage data intelligence company Relitix Data Science, it would be the largest percentage drop in the last 25 years exceeding the 11% drop from 2006 to 2007. This will hit many brokerages hard.
My mentor used to say that my best agents were also my competitions' #1 recruiting candidates.
Your top-producers should be valued and courted higher than any agents with other firms within your market.
In all brokerages, the production is driven by the top producers. In this increasingly challenging market where the business flows to the leading agents, it becomes even harder for those at the lower levels of the office production. The result is some agents will leave the industry; others will simply get by; many will look for a subsidizing second job and while still others will become part of a team.
As most of today's agents have only known a seller's market, they have found their world has changed and they are struggling. Ongoing coaching and training to teach proven techniques, processes, and tactics keeps them on a path to success. Mentoring programs with seasoned team members who financially benefit by sharing their expertise with others is becoming a standard practice in many firms.
One large broker who declined to be named shared that she works to lighten the mood and maintain the culture in her organization by planning ongoing events centered around simply having fun. After organizing a number of these events over the past nine months, their brokerage quickly became "the place to be" with local agents. She said that not only does she not fret over agent retention but has recruited a number of productive agents in the process of building the closeness of her organization.
Finally, I'll share a published industry observation from PricewaterhouseCoopers (PwC) which is the second-largest professional services network in the world and is considered one of the Big Four accounting firms. In their real estate report, Emerging Trends it said most real estate professionals are taking a long-term approach to real estate, stating, "The real estate industry is moving beyond what it perceives as cyclical headwinds." The assessment of the real estate leaders interviewed in their report is summarized in one sentence: "Their Plan: Ride out the current slump and reposition their firms for another period of sustained growth and strong returns."
This article was written by Rick Ellis and originally published in RealtyBizNews.
Corcoran Launches in Italy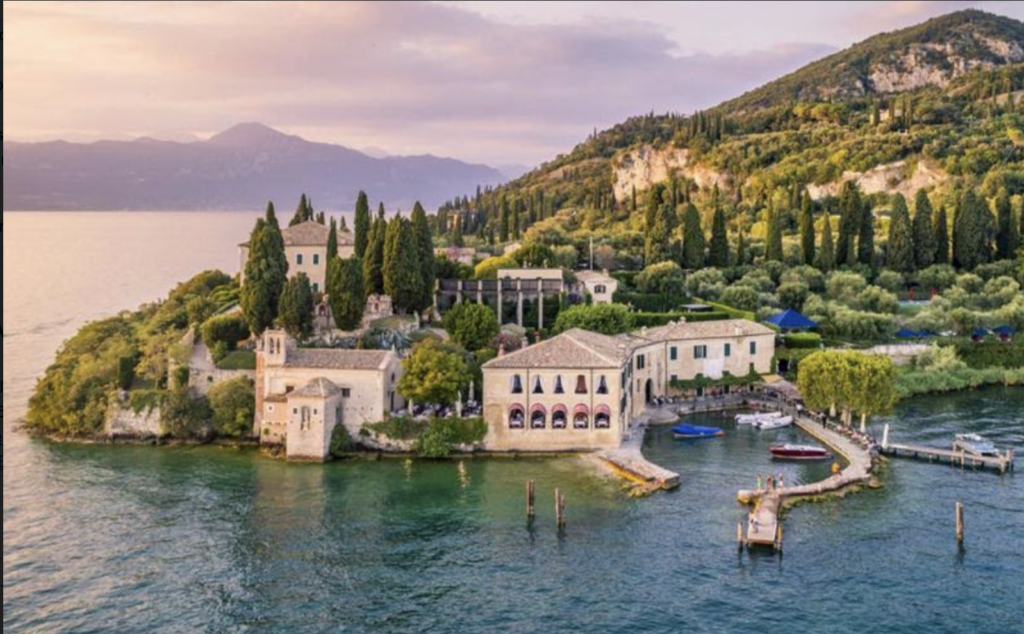 Corcoran continues its expansion with the launch of its first European affiliate, Corcoran Magri Properties based out of beautiful Lake Garda, Italy.

Lake Garda is centrally located in Northern Italy, between Milan and Venice. Lake Garda is the country's largest lake, known for its enchanting coastal towns, crystal clear waters, and exceptional cuisine. Read more here. 

You've made your good name. We can help make it better.
Corcoran is the number one fastest growing real estate franchise brand according to T3 Sixty Enterprise 20 Report. Corcoran is growing and we're looking for a few good firms to grow with. Click here to learn about the Corcoran Network.
A brutal reckoning for real estate agents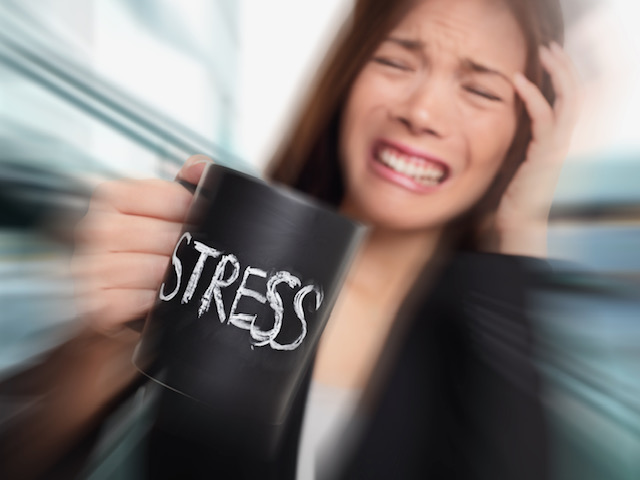 As the pandemic's homebuying craze now seems like a distant memory, the slowdown in sales has forced a reckoning among real-estate agents who must decide whether the shrinking returns are worth the thousands of dollars and countless hours they're pouring into their businesses. Read more.
One big thing: Signs of rent inflation peak
The month-over-month pace of rent growth was 0.5% in March; a drop from the second half of 2022 when the monthly numbers were hovering at 0.8%. See the full article.
Things are getting weird (weirder) in housing
Through the first few months of 2023, the U.S. housing market continues to show signs of stabilization. Existing and new home sales have inched up a bit this year, and homebuilder confidence has improved. But…things are far from normal. Learn more.