One of my favorite quotes is from famed Greek storyteller Aesop who wrote "be careful what you wish for, lest it come true." I was reminded of this by three separate conversations recently with brokers from different areas of the U.S. who had met their growth targets but were questioning where it led them in today's brokerage environment.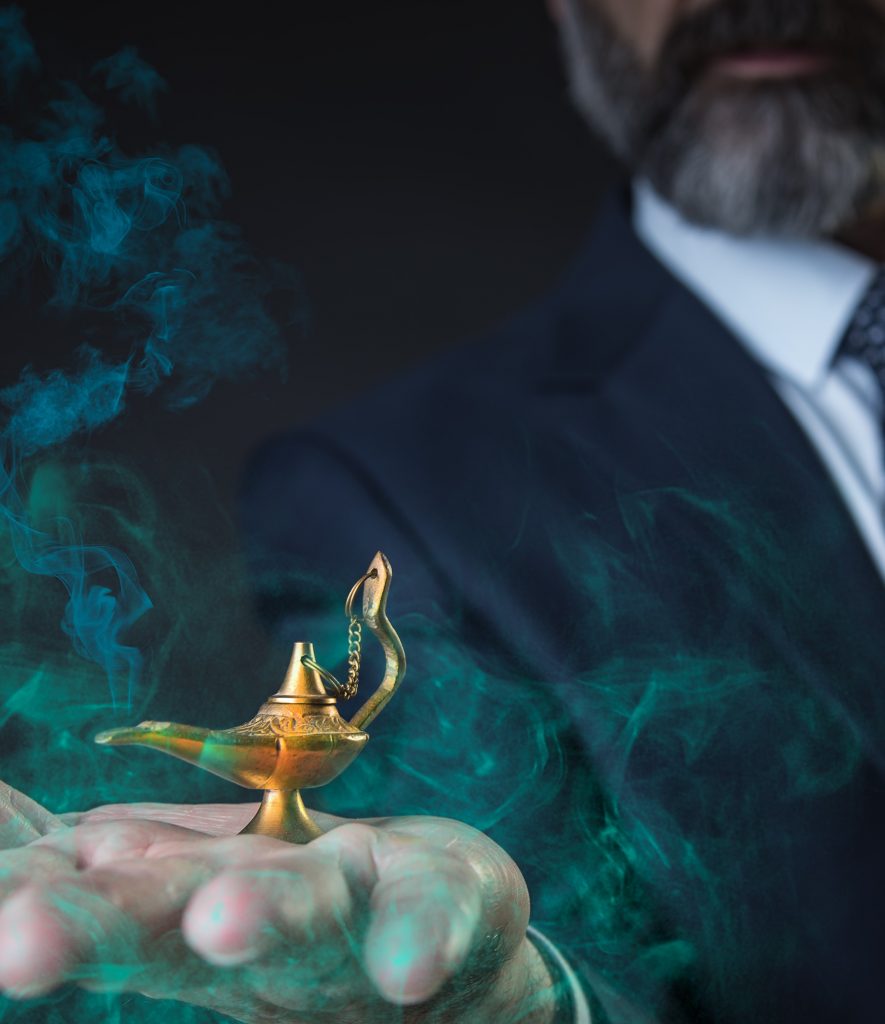 Take a look at the three different companies each with production exceeding $250 million: 
#1 – 225+ agent, multi-office firm where agents only pay a fixed monthly fee (and no more) but keep 100% of the commissions
#2- The owner is a competing broker and the company's top producer
#3- Company struggles to recruit top agents and has a high turnover rate
While their models differ, the companies were well-established in their respective markets. However, they all have one thing in common, each has low, retained company dollar AND the broker/owners function as competing brokers. In other words, the brokers don't make their income from being the CEO of a multi-million dollar brokerage; they are competing with their own agents for personal income. In each case the brokers were ready for a lifestyle change but they discovered that their low company dollar dramatically impacted what qualified buyers were willing to pay to acquire their brokerages. 
Retained company dollar is the baseline of brokerage operations. It's loosely defined as the money remaining within the brokerage after the agents' commissions and referrals are paid. Company dollar is what allows the broker to pay their bills, invest back into the brokerage and provide needed profit. The brokers' primary costs such as rent, support, technology, marketing and leads are all paid for out of company dollar. It is also what enables the broker to provide services, tools and resources for the agents.
In some real estate offices, how the broker spends their day is a personal lifestyle choice, but that is not always the case. Usually, the broker is a producer due to the economics of the brokerage, meaning they need to contribute to the revenues for various reasons because the agents aren't profitable enough. A big downside is that company dollar is the starting point for the company's bottom line and profit is what drives the value of the brokerage when the broker is considering an exit strategy.
I told each of the three owners, "you don't have a company dollar problem, it's a bigger issue. You have a company value problem."
In each company, the brokerage did not provide a significant value proposition for the agents. The brokers were quite knowledgeable and may have had a good local reputation, but the brokerages and agents themselves did not benefit greatly. To increase the success of the agents, provide a lifestyle change for the brokers and plan for a strong, eventual exit strategy, building company dollar can be achieved through increasing the value of the brokerage within the agent community.
A few things brokers should focus on to increase value include:
Increasing agent productivity;

Mandating agent standards;

Ongoing training and coaching;

Increasing the average sales price company-wide;

Drive higher conversion rates through better internal systems;

Greater support so agents can focus on assisting in buying & selling;

Sell the brokerage's value to agents to enable them to increase their earnings;

Providing tech-driven lead generation for agent leads at fairer commission splits;

Adding competitive ancillary services such as title, mortgage, concierge services, etc.
I talk to a lot of brokers about their tomorrow. If you want to have a conversation about increasing value and what that ultimately could mean to you, contact me today for a confidential conversation.
Extended housing slow down ahead?
Even though the real estate industry is on fire, the housing market is suffering from its lowest supply in history, and that is taking an increasingly hard toll on sales. Experts are predicting existing home sales could be headed for an extended slowdown.
According to the National Association of Realtors, the reason has nothing to do with current activity. Demand is booming and residential mortgage rates are still low, but the pending home sales index—a gauge of future home sales based on contracts signed but not closed—fell 10.6% from January to February. NAR's seasonally adjusted pending home sales index saw the biggest month-over-month decline since April 2020, which was early in the Covid-19 pandemic.
As brokers are painfully aware, the problem is a low supply of homes for sale, which remained at a historically low level of units at the end of February when there were just 1.03 million homes for sale representing a 29.5% drop compared with February 2020. That is the largest annual decline ever and the lowest supply on record.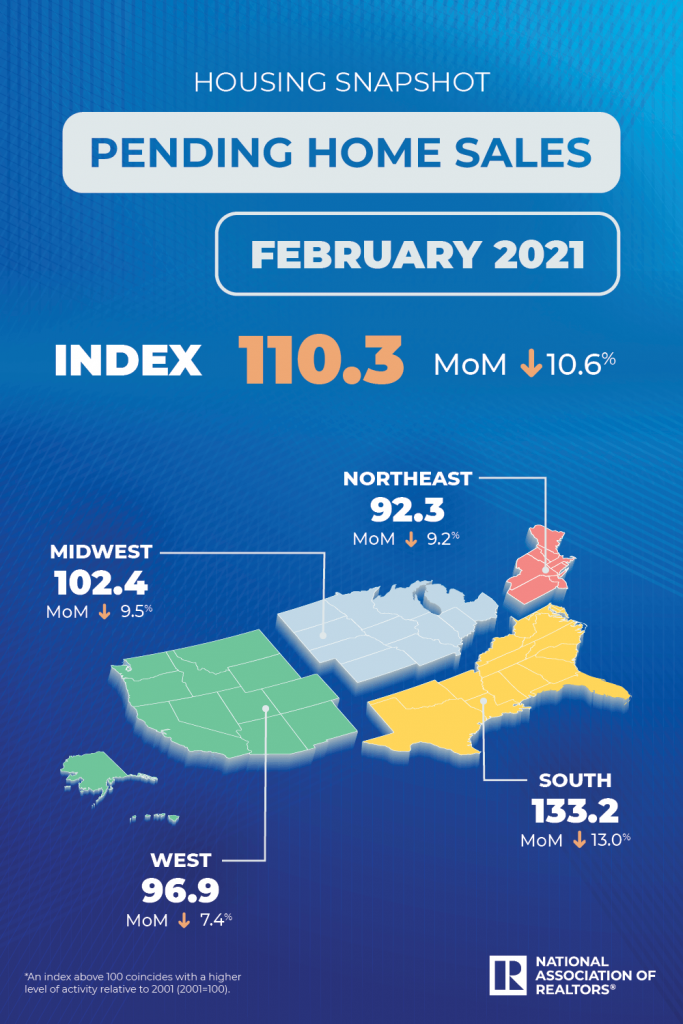 While all four of the major U.S. regions saw month-over-month declines in February, the largest decline was in the Southeast U.S. which saw a drop of 13%.
"The demand for a home purchase is widespread, multiple offers are prevalent, and days-on-market are swift," said NAR's chief economist, Lawrence Yun. "But contracts are not clicking due to record-low inventory."
Yun also said, "sales are now varying dramatically by price point because supply is so lean on the low end and more plentiful on the higher end. Homes priced above $250,000 have seen the most active sales." He notes that homes priced above $500,000 to less than $1 million are starting to see the same low inventory problems.
For brokers, the key to success through 2022 will be focusing on your firm's inventory.
One year later: Corcoran affiliates see massive success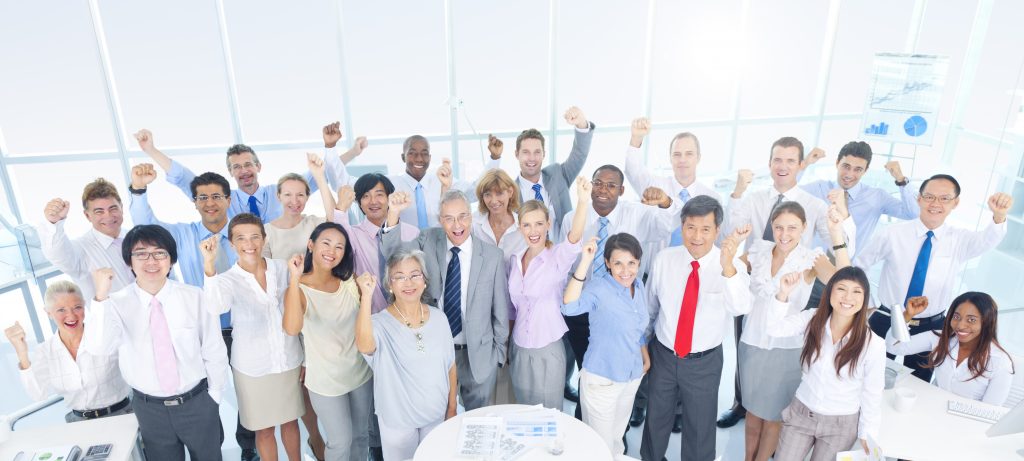 Although Realogy acquired New York City-based The Corcoran Group from Barbara Corcoran nearly 20-years ago, it was just one year ago when the first brokerages began sharing the Corcoran banner as franchisees. To date, Corcoran has grown to 23 markets and more than 100 offices across the U.S. and Caribbean. Their footprint continues to grow exponentially, empowering locally-owned brokerages with Corcoran's suite of purpose-built tools, resources, and support—scalable and uniquely optimized for each market. Key to their value proposition is the framework to help companies develop strategies to grow. Read more.
You made your good name. We can help make it stronger.
Corcoran is growing and we're looking for a few good firms to grow with. Click here to learn about the Corcoran Network.

Realogy once again ranked as #1 real estate enterprise
The largest full-service residential real estate services company in the United States, continues to lead the annual T3 Sixty 2021 Enterprise 20 Report as the number one real estate enterprise by sales volume, transaction sides, and agent count. See the details.
Appraisals are complicating deals across the U.S.
The appraisal gap is complicating deals across the country. When markets accelerate quickly, the credit risk gap widens between the agreed-upon purchase price and what the data reflects and advises loan production teams to explore avenues to understand this delta. Learn more.