Why determining brokerage value is so hard
"Close only counts in horseshoes and hand grenades," said famed Major League Baseball outfielder and manager, Frank Robinson. While his famous phrase coined in 1973 graphically makes the point that being close to achieving something doesn't actually provide real benefit (other than in his two extreme examples), I would argue that there is a third comparison where close really does matter:
Close counts in valuing real estate brokerages.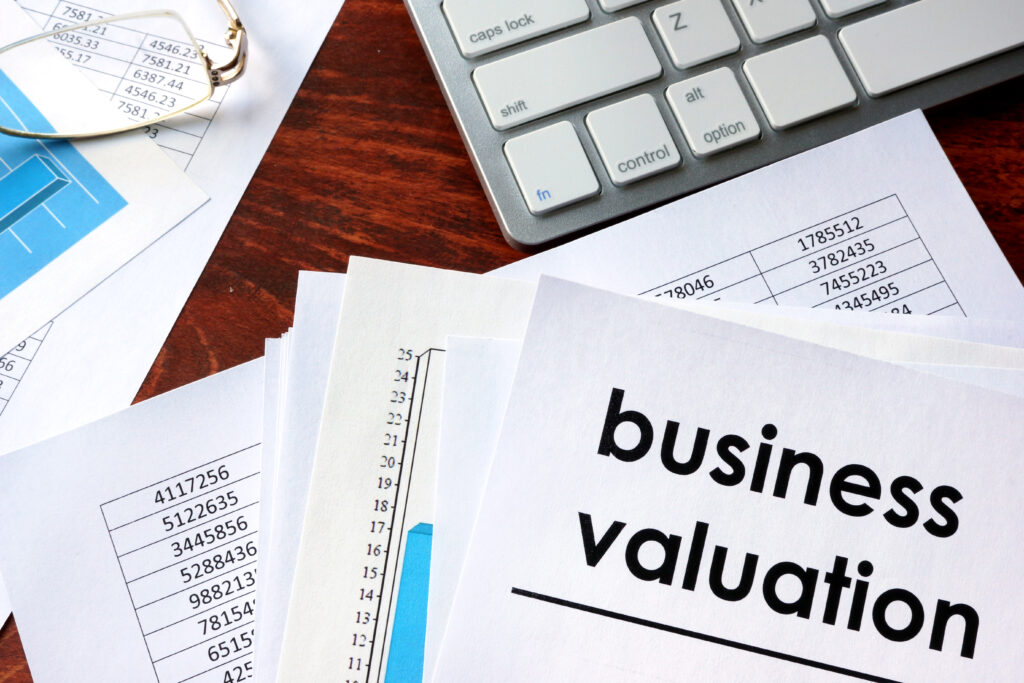 There are many reasons for establishing a brokerage's value such as financial planning, growth options, merger and partnership opportunities, exit strategies, funding considerations, and more. Each of these have a completely different set of values, but they serve a common purpose: the determined value becomes a starting point for strategic change planning. In some discussions, such as M&A, exit strategies, and partnership opportunities, establishing a close starting point of value becomes the basis of discussions.
Often, no two industry experts can reach the same value concerning the worth of a brokerage so they will often use a range of value. The largest impact on the firm's value centers around the agents who, as we all know, are mostly free to leave at any time and take their business with them.
I hear the question literally every week, "what is the multiple for valuing my company?"
Most brokers are surprised and often annoyed when I generally respond with — "it depends." It depends, because there are numerous factors that impact value and no single, simple and accurate multiple is applicable in most instances. Even within the same market, comparable brokerages will often vary greatly in value.
As with most industries, real estate brokerage multiples provide a very basic range for
establishing pricing and the multiples are driven by the true profitability of earnings or the cash flow. Reconstructed cash flow is similar to EBITDA; it consists of the net profit or loss, owner and management compensation, personal fringe benefits, non-recurring expenses, depreciation, interest expense, etc.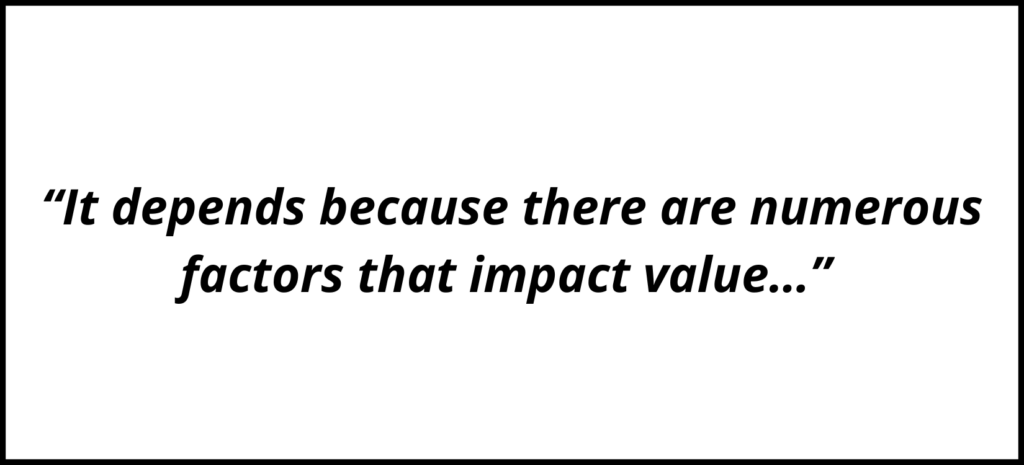 While many within the industry will throw out broad multiple ranges that may vary widely averaging from 1.5 to 5 times earnings, the reality is that in addition to the agents, many other factors combine to drive the value. These factors include:
Overall pricing package – The structure including cash, payments, earn-outs, management contracts, non-compete agreements, etc. all drive the pricing package. I'll take terms over the price almost every time.
Company dollar –

Also called company retained dollar, it is the gross profit after commissions are paid to the agents. Company dollar and ultimately profit are primary drivers in establishing value.
Business model –

Some brokerage models have much more value than others.
Composition of the income –

How much of the business is the owner/broker, family, or a small number of agents?
Metrics –

Your listing base, average sales price, pendings, agent count.
Trends-

What are the trends in the business? Has there been fluctuation in the agent count?
Per person productivity of the agents –

The overall productivity of your agents when compared to the market's productivity has a profound impact on your firm's value.
The local market –

Your market size, average sales price, economics, and local market conditions.
Timing-

Most brokers have been very busy the last few years, and because of this, some feel their company's value is through the roof – surprisingly, that is not the case.
Management plans –

What will be the continued involvement of management over the near term?
Availability of funding –

Sufficient financing for transactions has a strong impact on both the value and viability of firms being acquired.
Non-recuring trends or market/industry fluctuations-

Have abnormal conditions impacted the industry or the local market (i.e.- COVID-19).    
Recently, I was called into discussions of a brokerage's value after a local business broker with no experience in residential real estate had made a determination of value based on the recent, two-best years in the industry's history. Unfortunately, the expectations set by the business broker were astronomically high. Just as the residential market won't see years like we've recently seen anytime soon, the disheartened real estate broker will NEVER see the price he was told his company was worth.
To make the best plans, you need a real value. Rather than depending on a "guesstimate," of value based on an arbitrary multiple, talk to a real estate M&A professional who knows the industry as well as your market. They can give you direction in terms of what is happening locally and help you understand your company's true value. It's never too soon to begin planning.
This article was written by Rick Ellis and originally published in RealtyBizNews.
The market is working!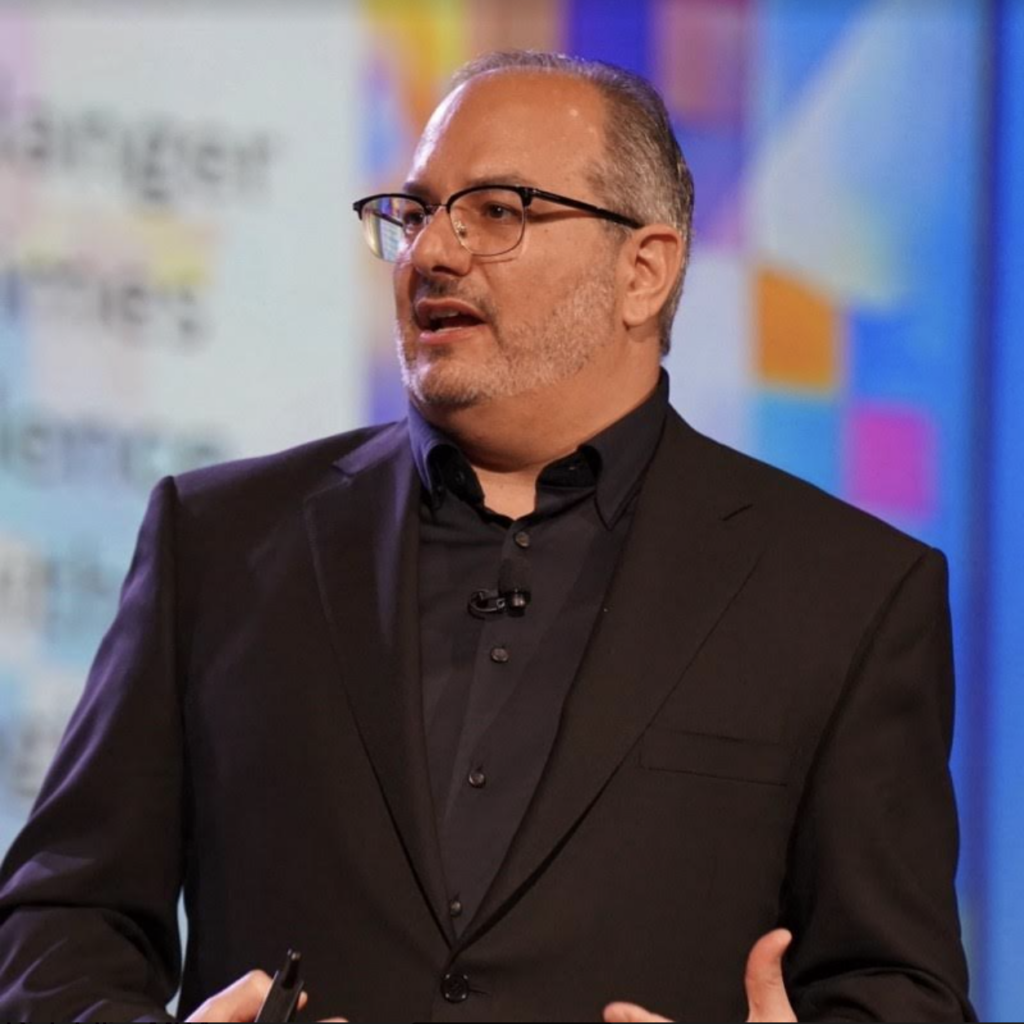 by Matthew Ferrara 
Note to my Realtor friends: No Worry for You
If we sell 5 million homes this year – the historical norm – that's 13,698 a day. Most agents only need 25-40 a year to succeed
Check your MLS data to see that you're competing with less than 20% of agents for listings while everyone else runs around exhausted with buyers. Easy peasy.
The vast majority of the "competition" sold zero-to-one houses during the last two years. Check your MLS stats.
More than 90% of sellers used a broker last year, when "anybody" could sell a home. No FSBO or iBuyer disruption.
Mortgage rates are floating around the historical norm of 5-6% which is also the same norm for annual hike appreciation
Even if home prices remain flat this year, they already appreciated a decade's worth over the past couple of years. It's in the equity/price already.
Nine out of ten sellers only interviewed one agent before signing a listing agreement. Available homes for sale remain lower than 10 of the last 12 years
Even if days on market tripled, it would still take only 72 days to sell a home, less than half the historical trend.
The average homeowner has more than $300,000 in home equity right now; stop waiting for short sales because there will be few.
Oh, and here's a BONUS:
During the minute it took you to read this post, 9.51 homes sold…
So, what's to worry about? The market is working. The consumer is consuming. The money is moving. The competition is dwindling.
There's nothing happening that a productive colleague, manager, trainers, and coaches haven't seen before. So even if you haven't navigated a normal market before, you know someone who has.
You're going to have a great year!
If you would like to receive Matthew Ferrara's inspiring newsletter, text #Inspiring (be sure to include the hashtag) to 33777 or sign up here.
Corcoran expands in two markets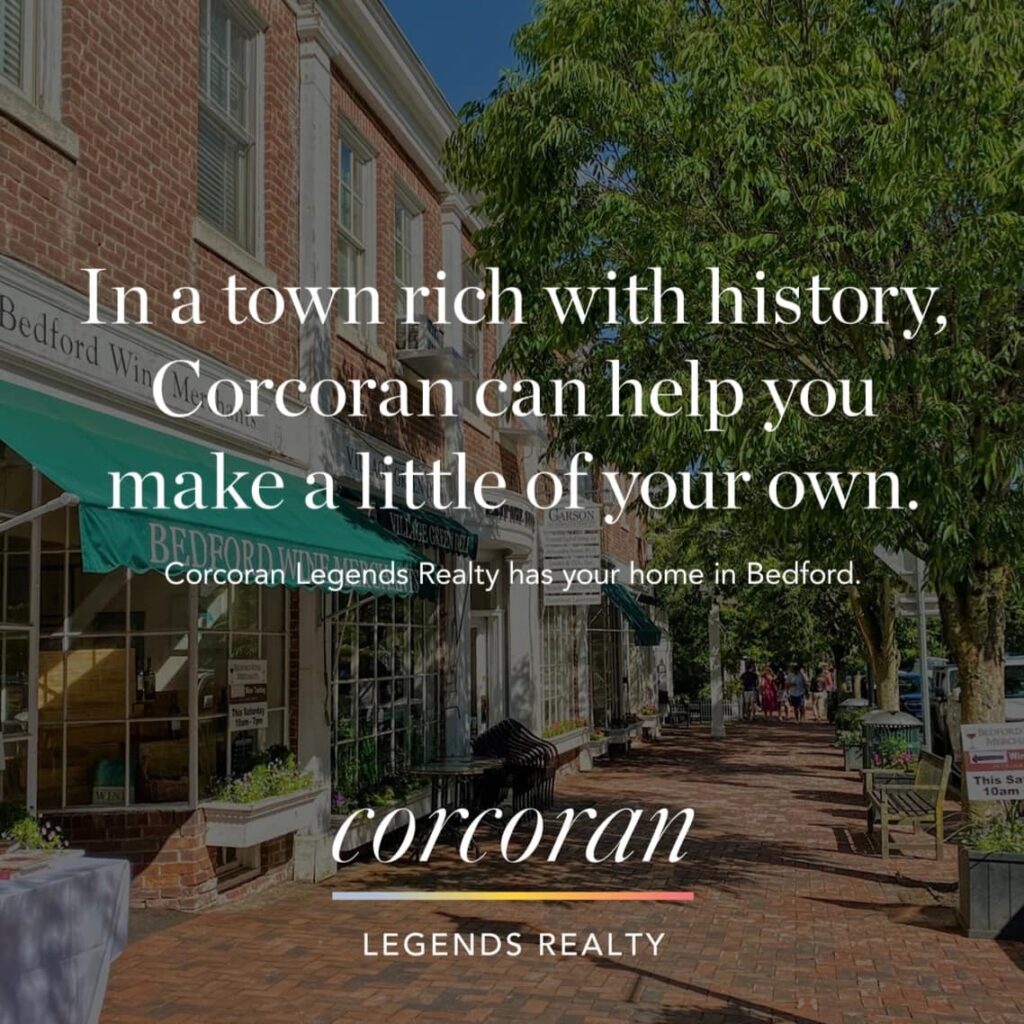 Corcoran Legends Realty in Westchester, New York expanded into nearby Bedford, NY with the acquisition of Renwick Real Estate. Serving Northern Westchester for over 140 years, Renwick Real Estate along with its group of luxury agents are excited to be part of the Corcoran Legends team.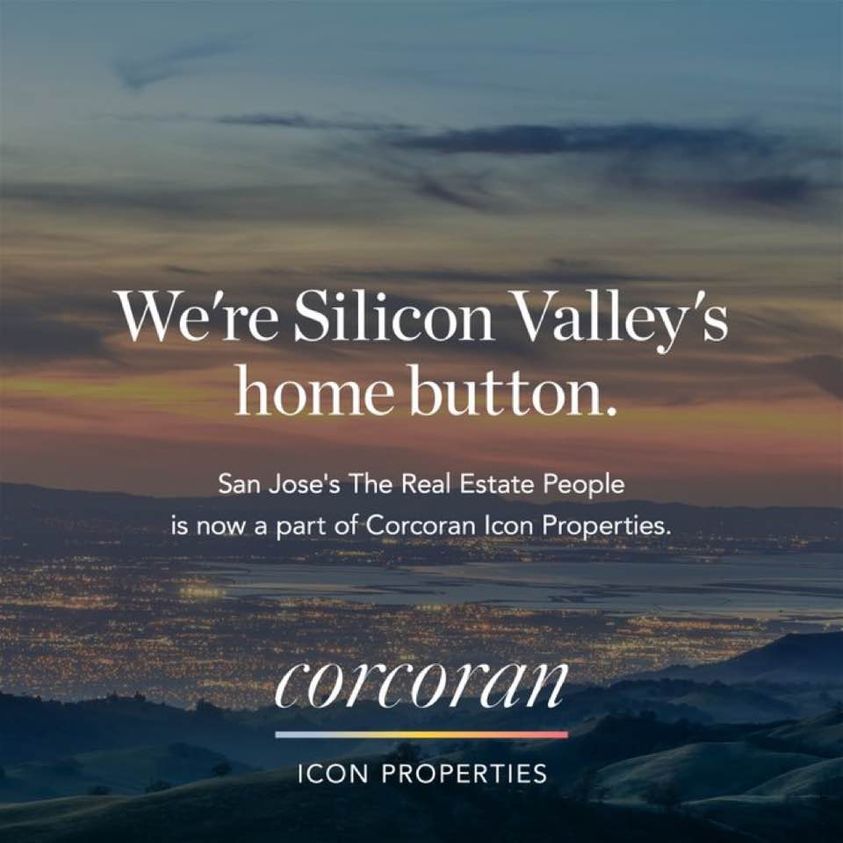 Simultaneously, in Silicon Valley, Icon Properties, the newest Corcoran affiliate with locations throughout Northern California announced that San Jose, California brokerage The Real Estate People has become part of Icon Properties. 
Congratulations to the new brokers and agents who have become part of Corcoran!

You've made your good name. We can help make it better.
Now in 45 markets with 170+ offices, Corcoran is the number one fastest growing real estate franchise brand according to T3 Sixty Enterprise 20 Report. Corcoran is growing and we're looking for a few good firms to grow with. Click here to learn about the Corcoran Network.
According to Housing Wire's Logan Mohtashami, housing demand hasn't rebounded strongly, it's just seasonal. 
We just had a waterfall in demand last year. Total housing inventor is an all-time low still. We don't have enough product if demand picks up slightly. Watch the interview on CBNC Squakbox.
The CFPB puts mortgage comparison sites on notice
If the mortgage comparison site "provides enhanced placement or otherwise steers consumers" to certain operators based on compensation, an operator is in violation of the RESPA section 8, according to CFPB. Read the full story.
DOJ may step into another NAR antitrust case 
The Department of Justice said it plans to file a brief in an appeal by the Top Agent Network over NAR's Clear Cooperation policy. Learn more.